ZIONSVILLE TOWN COUNCIL
MEMBER-AT-LARGE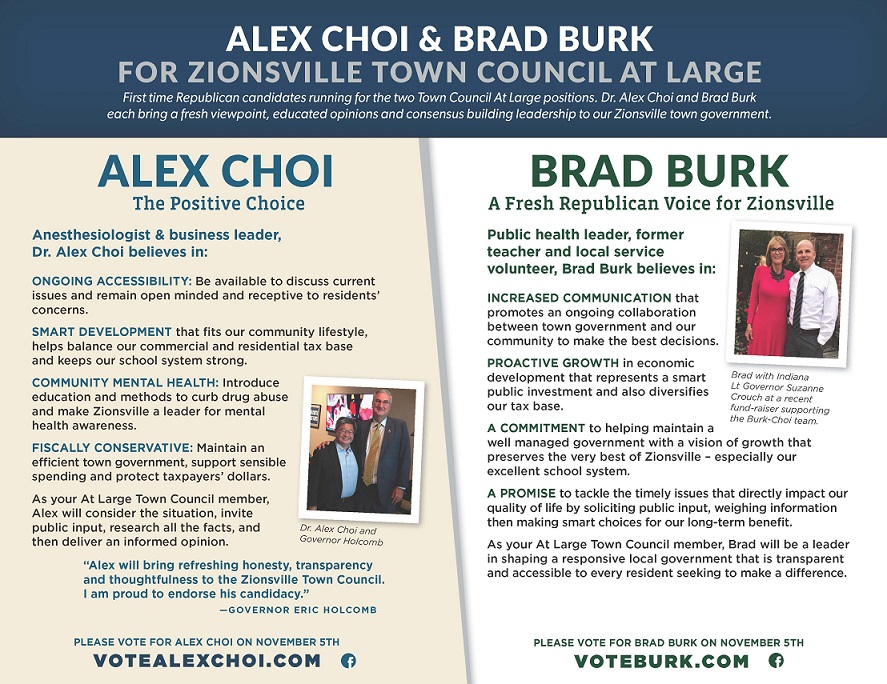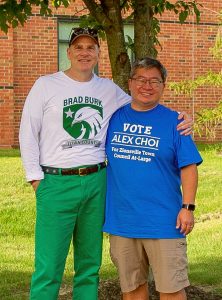 Alex Choi is campaigning alongside Brad Burk for the two Zionsville Town Council At-Large Member positions available this year.
Alex and Brad share very much the same conservative opinions yet each brings a unique set of business leadership and community experience to the positions.
You can learn more about Brad and his campaign here – Brad Burk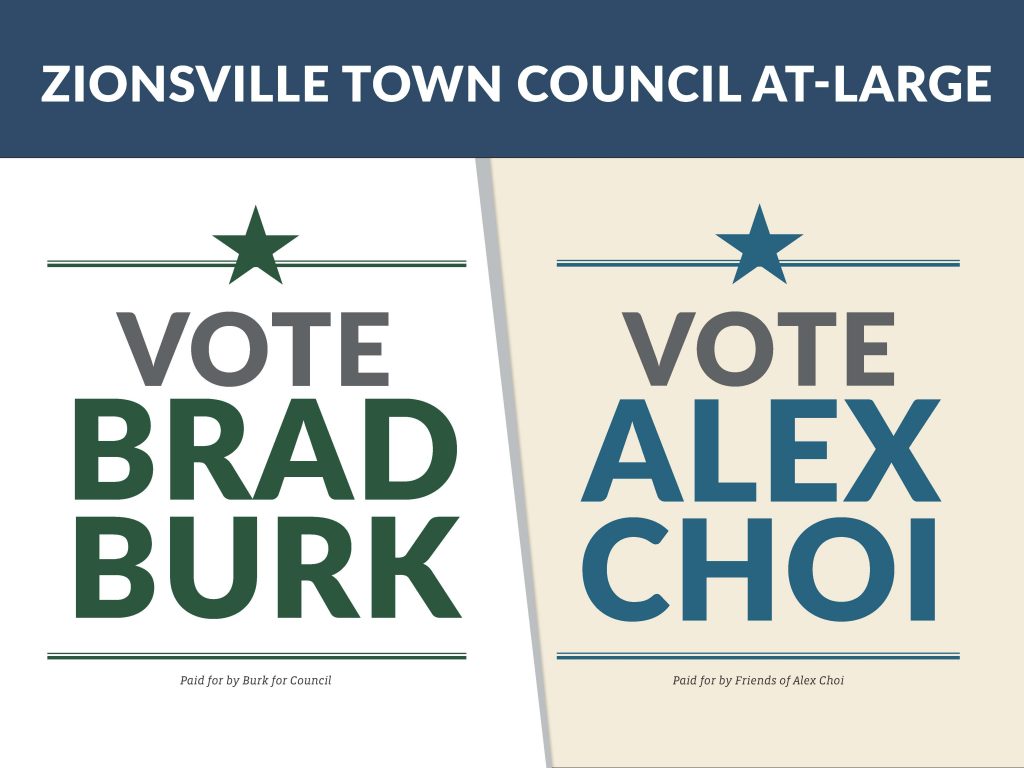 If you would like to support Alex and Brad with a yard sign above – please send us an email at alex@votealexchoi.com with your address and we'll deliver one to you in September.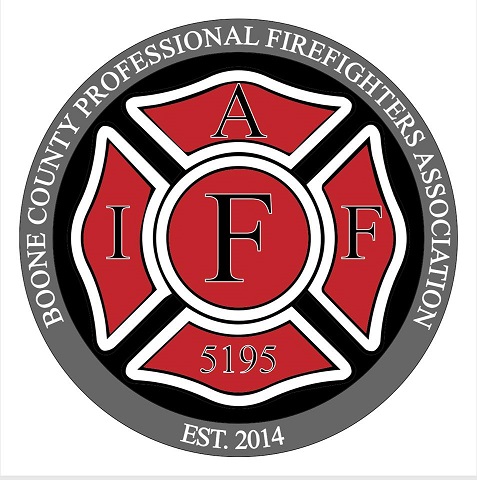 Both Alex Choi and Brad Burk are very proud to receive the endorsement by the brave men and women of the Boone County Professional Firefighters Association.