ZIONSVILLE TOWN COUNCIL
MEMBER-AT-LARGE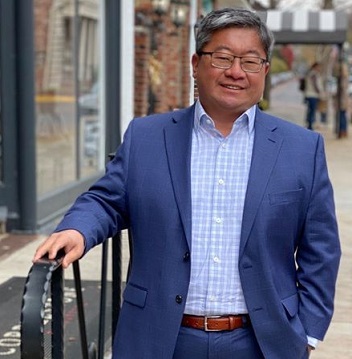 "Election Tuesday has now come and gone and I am very grateful that the residents of Zionsville have chosen me to be one of their representatives on the Town Council. This is an honor that I will not take lightly. I have already started work on fulfilling some of the issues that I promised I would address, including transparency/communication and mental health and substance abuse issues.
I want to thank all of Zionsville for your support of my candidacy. I have very much enjoyed the conversations that I have had with you in the streets of your neighborhoods, in your living rooms, and on your front porches. It has helped me understand your concerns for our community as well as the joy you feel in living here.
Thank you to Mayor Tim Haak for his many years of leadership as our mayor and as a past Town Councilor. His dedication and abilities have helped push Zionsville forward and, on a personal level, his friendship and guidance have encouraged me to become much more engaged in our community.
I also want to express my gratitude (and congratulations) to my "running mate" Brad Burk as well as to all the candidates in this election, especially the two other At-Large candidates, Bret Brewer and Kristine Towns. We all spent numerous hours campaigning and talking about how we could help our town even further. This was a very cordial and even fun campaign and I have a great amount of respect for all the candidates involved – Jason Plunkett , Julie Johns-Cole, Joe Culp , Andi Simmons, Craig Melton, and Tim Ottinger.
Congratulations to our new mayor, Mayor-Elect Emily Styron of Zionsville. I have gotten to known her over the past several months and I have a great deal of respect for her intelligence, thoughtfulness and dedication. I fully anticipate that the members of Town Council and she will work well together to improve the lives of all Zionsville residents. With the election out of the way, there are no Republicans and Democrats… only the future of Zionsville.
Finally, I want to thank my wonderful wife, Jennifer Davis Choi, for letting me eat deep-fried comfort food throughout this and my two fabulous children, Sadie and Spencer, for putting up with me and supporting me for the last several months."
---
Anesthesiologist and business leader, Dr. Alex Choi will bring a fresh viewpoint, educated opinions and consensus building leadership to our Town Council.
To learn more about Alex Choi, please CLICK HERE
To read Important Issues, please CLICK HERE
Addressing Mental Health & Substance Abuse in Zionsville
To read about Alex Choi's Campaign, please CLICK HERE
Dr. Alex Choi is a practicing anesthesiologist and President of Anesthesia Consultants of Indianapolis, a private practice currently employing over 100 physician anesthesiologists. He is a Past President of the Indiana Society of Anesthesiologists, representing over 900 physician anesthesiologists, and is Chair of the American Society of Anesthesiologist's Practice Management Conference with attendance by over 1,000 anesthesia business leaders. As president of his company, Alex knows first hand how thoughtful leadership can continually improve an organization. His leadership style is that of a person who considers the situation, researches all the facts and delivers an informed opinion. He will take this same approach to his responsibilities as a member of the Zionsville Town Council.
Thank you to all who voted for Alex in this election.