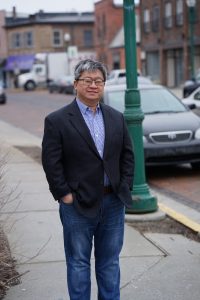 "My family immigrated to the Indianapolis area over 40 years ago and made it our home. Zionsville and Indiana have been very good to us. I want to bring my business and healthcare experience as president of the largest anesthesia practice in Indiana and give back a portion of what this town has provided. I want to help Zionsville to continue to be a community made up of a vibrant downtown, hometown amenities , relaxing green spaces, and progressive enterprises."
Alex Choi and his family immigrated from South Korea when he was seven years old. He has lived in the Indianapolis area for more than 40 years.
Alex graduated from Lawrence North High School and then attended Harvard University where he received a BA in History. He then gained admission to the Indiana University School of Medicine where he earned his MD.
During this time, he also earned two MS degrees as well as an MPH from Indiana University and Purdue University. He entered residency in anesthesiology at the IU School of Medicine and, after finishing, joined Anesthesia Consultants of Indianapolis, Indiana's largest anesthesia private practice, where he is currently the President and Managing Partner.
Alex is active in his professional organizations, being a Past President of the Indiana Society of Anesthesiologists as well as being a past member of the Board of Trustees and current Vice Speaker for the Indiana Stated Medical Association. He is also Chairman of the American Society of Anesthesiologists' Practice Management Conference.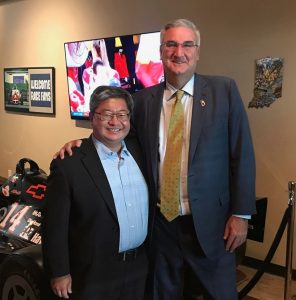 Alex has been involved in public policy, having served on the transition teams of two past Indiana governors and being a Vice Precinct Committee Chair.
He was also a candidate for State Representative for House District 24. He is frequently present at the State House, lobbying for the better health of Hoosiers.
Alex has been active in his community; helping coach his son's Little League team and serving on the Board of Directors for an Indianapolis school system. He has been a member of Faith Church in Indianapolis for over 20 years.
"Alex will bring refreshing honesty, transparency and thoughtfulness to the Zionsville Town Council. I am proud to endorse his candidacy."
Governor Eric Holcomb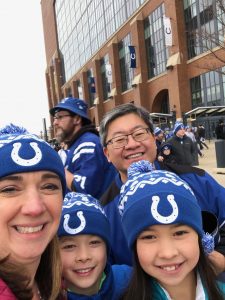 Alex lives in Zionsville with his wife, Jennifer, a bariatric and general surgeon and Assistant Professor at the IU School of Medicine, along with their two children, Sadie and Spencer, who are students in our Zionsville  community schools.